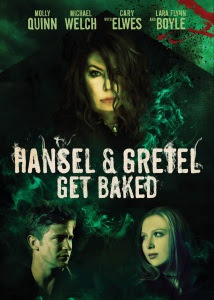 Todays terrifying tidbit is 'Hansel and Gretel get Baked'
Ok so I actually stood in on this movie which makes this particularly funny for me. The woman playing the witch (Laura Flynn Boyle), aside form her performance, was very interesting, but that makes a better face to face story. Its a fun movie if not particularly well structured.
So yeah, as the title suggests, this movie is about stoners.
We start of with Gretel and her stoner boyfriend who are smoking some new weed called Black Forest.
But oh no, they've run out.
Off to the kindly little old lady in Pasadena for some more! What a galant pot head boyfriend.
Now Hansel and Gretel are home alone for the week since their parents are at the Stiltzkins… nice lol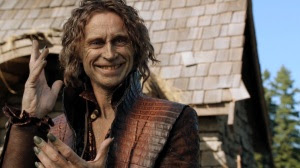 Stoner BF arrives to the witches place. The old age make up on Whichy Poo here is a valiant effort, however not very well pulled off in the end. That being said, its already its way better than 'Hansel and Gretel a Tale of Terror', so its got that going for it.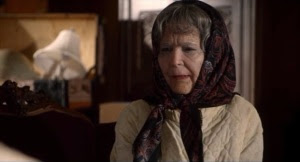 So, BF is going to get some weed but then does exactly what the witch tells him not to do and eats her little giber bread house model in a munchies fueled fit. Surprise, he finds a stock pile of drivers licenses. Maybe the old lady just likes to collect old id's? Yeah I didn't think so either.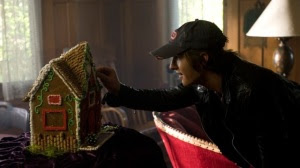 And the gingerbread was drugged so now he's in the basement being basted. That didn't take long.
This guy thinks he's a super stud trying to get the old witch to play with his dangle while tied to a table. So she starts to eat him little by little. Not quite sure she has a game plan here as she seems to pick and take whatever she feels like. Well at least she cooks some of it I guess. Though how that dude is still conscious bets me.
And so Gretel goes to find her stoner boyfriend. The witch is about feed her knockout tea when Hansel interrupts. Close call.
Here I got to stand in for the witch sucking stoner boys soul. Yes it was as awkward as it looks hovering so close to that guys face.
Now the local drug lords are getting involved. This new Black Forest Weed is hurting their business. So they send a representative to Wirchy Poo, who for lack of a better term, kills the messenger. Body counts starting to rack up.
More drug dealers pay the witch a visit and she shows them the guardian of weed eden, grown with a little magic and a touch of Soilent Green. As you can imagine, this little venture doesn't turn out too well for the dealers. Now the witch is starting to get creative with her killings – didn't see the zombie coming.
So Gretels really missing her stoner boyfriend, and its back to the witches house with the dealers girlfriend. Time for some breaking and entering. Whats in the basement? Avery large oven and some medieval torture equipment. She must be into pottery? Yeah, I didn't think so either.
From here much more horror ensues including trash can boyfriend, a little female WWE, Harry Potter-esque pot mazes, and the part of bread crumbs in this re-telling will be played by skittles.
This movie is pretty fun, however the cast of characters is a bit broad – aside from Hansel and Gretel, you have the boyfriend, the dealer, the dealers girlfriends, the drug mafioso's, the cops, the f-ing g&e guy played by the Dread Pirate Roberts. Next we'll have the mail man, a circus clown, and perhaps even Rumple Stitzkin himself.
Three Claws Up-
Until next time, unpleasant screams,
Kidna Styx